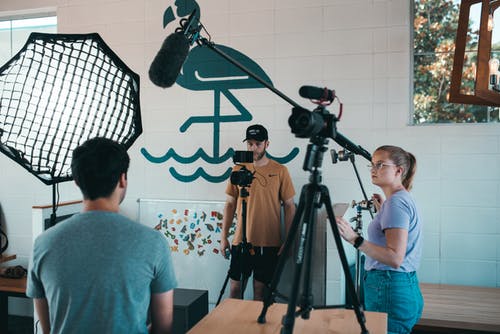 No matter what social media platform you're trying to focus on, video should be an integral part of your strategy.
After all, videos get twelve times more shares on average than text and link posts combined.
To put it simply, videos can help you build your brand, capture leads and gain customers on social media.
Smartphones take great videos. Definitely good enough to share on social media. You might like to use an app like iMovie to edit your video.
Whatever message you're trying to convey, your videos should be as clear as possible. That's why you should know exactly what your message is before you create your video.
Are you using video to increase brand awareness? To tell your audience about a new product? To show a customer case study?
Remember to keep your videos short. Video engagement will drop sharply once it exceeds 2 minutes.
It is also vital to keep the script short. No more than 300 words.
You can now create your video, meet your audiences' expectations and get them to take action.